In this covid-19 period after days of quarantine I was finally outside the front door. The sunlight touches my face, the air seems almost healthy (UTOPIA), the surreal city desert, I feel almost well. local market for shopping, walking in a suburban street surrounded by Liberty buildings and sprouted gardens. I admire, I stop to appreciate an almost magical and mythological plant "ACANTO" (the name derives from the Greek pointed leaves) .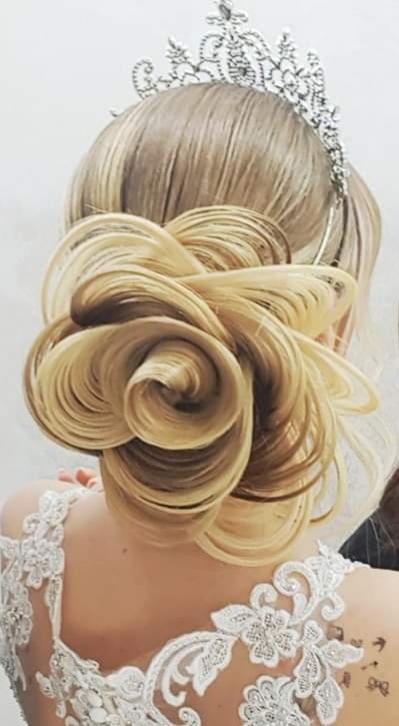 Acanto in mythology was a nymph who welcomed APOLLO and was changed from this to the anonymous flower. Symbol of virginity and in medieval Christianity it was a symbol of RESSURING.
....... A WORLD OPENS IN MY MIND ...
Inspiration for great poets like Giovanni Pascoli. We notice it more in the capitals that represent the upper STRUCTURE of the column.
REMEMBER SOMETHING? ... THINK ABOUT IT!
These key elements like:
ART, HARMONY, FORM, STRUCTURE.
They are all ELEMENTS OF THE COMPOSITION to the ARTISTIC PRINCIPLES that our Academy (UAAMI National) which President Nunzio Scamacca, Vice President Filomena Farano, National Director Vincenzo Tallarico, teach us from small levers our work. Elements used by the hairdresser to create imaginative hairstyles and of fashion cuts using the Concept, you can create a beautiful hair with them! ... but not only we find them in fashion: in clothing and make-up, everything is connected (ART, FASHION, HISTORY) Homozygous sisters. These elements together with the study techniques are found in our affiliated academies O.M.C. as Artistic works .here below represented ...
Because we are not only hairdressers, but we are also ARTISTS, SCULPTORS, MASTERS of ANCIENT & MODERN ART.
Art Giovanni Simone
Photos: Giovanni Simone, Antonella Vignola, Diana Doci.