Giovanni Simone .... love for his work

Giovanni Simone.... l'amore per il suo lavoro
Hello Friends of the world of colorimetry and beyond. It has been a while since I have been writing for various work commitments, between course organizations, work etc. Today I want to talk to you about a friend and colleague who has made his job his passion. This is Simone Giovanni's on-board diary, so I start this little article like a diary on board of a ship ready to sail ... Indeed it has already been on the way for a while, on the way towards a path full of color and shapes, Magic . My name is Giovanni or better Gianni as everyone calls me, I am 33 years old and I have a great desire to learn and discover a lot about my job .... (the hairdresser) ... For many this job is only a source of income a waste of time and a way to escape the grip of unemployment without qualifications ... In short, underestimated many times, but fortunately for me it is not so!
Being a hairdresser is an art form and I touched it with my hands, art.
After various national competitions won ....
since 2013 I am a competitor of the o. M. C. Hairworld. I sweated a lot to get to the goals that I now appreciate but still thirsty for knowledge. Over time I have had many awards from o. M. C. A worldwide association that protects the hairdresser's art.
In 2015 I came 4th in the world
in Francesoforte as Progressive cut (a race that expresses the art of cutting combined with color). begins my journey with the O. B. C. Brazilian hairdressers organization trampling on the Brazilian catwalks (obc president Ruggero Farano)
2016 5th place in the full fashion man (race takes its cue from the catwalks but much more eccentric).
2017 with the help of Michele di Bisceglie, the name of the greatest Italian fashion and show catwalks and Guglielmo mangilli, a great international master of the most important artistic academies, I have arrived a silver medal in the ladyfashion category.
2018 a dream my team wins the world championship in Paris bringing home a quarter and a fifth gold silver then the world cup very large very beautiful very coveted.
I dream that only for a few
I keep updating because I think updating is a focal point in the 21st century
In recent years I have collaborated with Simone belli agency and arketipo (Michele di Bisceglie). As staff in the most prestigious catwalks that only they can manage with the skill like: Gucci. Bulgari. Fendi. Gattinoni. Last but not least the Venice film festival and gycci fashion week 2020.
I am part of the Uaami stylistic group ...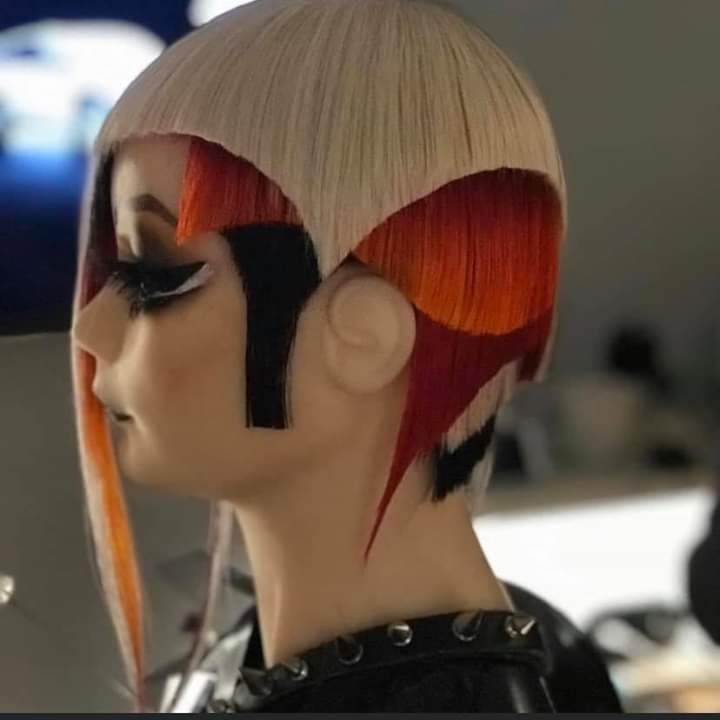 You will wonder but how will you manage all this: a salon, a job abroad, training courses, teaching in the Uaami artistic academy of Barletta (president Filomena Farano), and collaboration with these big names in our world.? ..... It is very simple a word and the answer ........ Love ... Love for one's work .....
This is the secret ... Never give up! Even when you are down, don't give up.
I spent several dark moments moments that I thought this job was not for me ... Moments that no one will understand ... Hard workouts await in participating in a competition. Working at night on holidays and on holidays is the spirit of a winner ......
Studying a model's outfit technical knowledge but above all passion.
The passion that still pushes me to do more and more ... And to pursue my goals ..... To always sail in a sea of ​​knowledge and learning to be able to enter a port made of emotions .. .... This is Giovanni Simone born in Andria back in 1987.